No place is like home, also for rehabilitation!
Home rehabilitation, telerehabilitation, distance therapy
When we are faced with a planned or urgent surgical intervention, or we are victims of neurological or neurodegenerative problems, a long and important period of rehabilitation is immediately predicted.
We see ourselves forced into a hospital bed, bored and in pain, eating and sleeping with other patients and waiting our turn every day for physiotherapy or simply some rehabilitation exercises.
But as we have also observed in our previous post, the public resources available to those patients who are not fragile patients or have no major comorbidities are less and less, and therefore hospital stay is increasingly reduced to a minimum.
In addition, the tendency of many orthopedists after hip or knee prosthesis surgery is to tell the patient that rehabilitation is not needed, that it is enough to walk and be a little careful and everything will come back like and better than before. Nothing could be more false!
The patients are thus left to themselves, perhaps without pain because the operation was successful, but they do not know how to deal with that very important period that follows a traumatic event and in which the neuromotor patterns that our brain has promptly erased are reconstructed.
Yet things would be very simple. According to research published in the Medical Journal of Australia in 2018, most private patients who have undergone knee prosthesis surgery heal just as well with a form of rehabilitation that includes a few targeted outpatient visits with tasks assigned by the physiotherapist to the patient, compared with a hospital stay of 10-15 days.
Thanks to this research it has been discovered that people who have had a simple total knee arthroplasty recover just as quickly and with similar results after outpatient rehabilitation – which involves people who leave the hospital and have regular visits from a physiotherapist – rather than the costly patient admission option, in which patients remain hospital for their rehabilitation, or almost exclusively to do repetitive exercises supervised by a physiotherapist and eat and sleep at the pace of the hospital. Not only that, according to the study, most private patients could avoid being in hospital for up to two weeks, and could have prevented themselves or their insurers from spending several thousand dollars.
"If conditions allow it, it is essential that patients be offered an alternative pathway to a hospital stay, where the exercises are done at home with the remote supervision of a physiotherapist."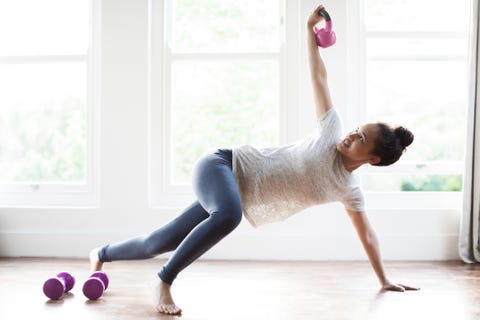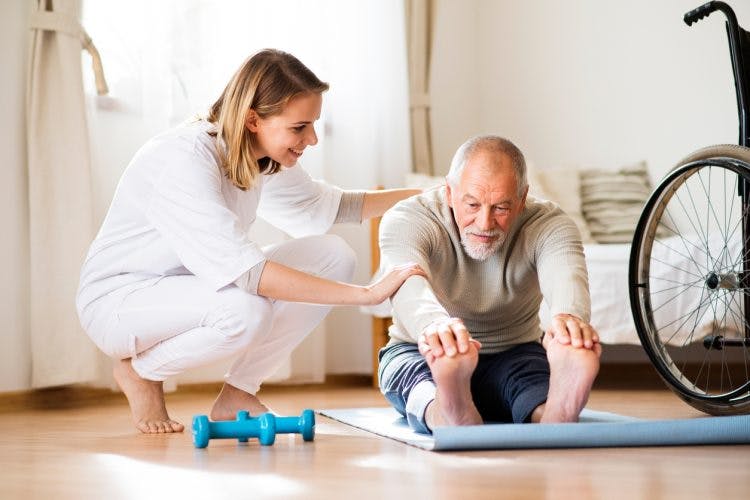 There are numerous studies that demonstrate the quality of home rehabilitation and the fact that results are always obtained that are comparable to rehabilitation in the clinic.
Except that when patients are in the clinic they occupy spaces, they cost their insurance or the national health system and above all they are far from their home, very often the best place to stay.
For this reason, we at CoRehab are clinically validating our technologies in different areas to prove that home rehabilitation is as effective as that in the clinic, and indeed leads to significant benefits for all.
This is the case of the clinical study conducted as part of the EU-funded project Magic PCP : we already have over 40 post stroke patients who are using one of our products not yet on the market (called WeReha) in the comfort of their home and always supervised by competent physiotherapists and occupational therapists of some public or private hospitals:
Furthermore, we are starting studies in the province of Trento using the Kari device with patients who have undergone hip or knee arthroplasty.
In all these cases, in addition to demonstrating the clinical equivalence of the treatment with our technologies, we want to show that with a simple change in organizational models, moving a phase of rehabilitation at home and by supporting it with simple technologies like Kari or WeReha everyone can have an advantage and a benefit.
"CoRehab's mission is also to make the exercise accessible everywhere and for this we work every day."
We believe that home rehabilitation, or tele-rehabilitation, or remote rehabilitation is truly a resource that patients and professionals need and that with our competence and professionalism we will make it accessible to more and more people in Italy and in the world.
Bibliography:
Remedios López-Liria, David Padilla-Góngora, Daniel Catalan-Matamoros, Patricia Rocamora-Pérez, Sagrario Pérez-de la Cruz, and Manuel Fernández-Sánchez, Home-Based versus Hospital-Based Rehabilitation Program after Total Knee Replacement BioMed Research International Volume 2015,
Buhagiar MA, Naylor JM, Harris IA, et al. Effect of inpatient rehabilitation v.s a monitored home-based program on mobility in patients with total knee arthroplasty: The HIHO randomized clinical trial. JAMA. 2017;317(10):1037–1046. doi:10.1001/jama.2017.1224  
Fleischman, A., Austin, M., Purtill, J., Parvizi, J. and Hozack, W. (2018). Patients Living Alone Can Be Safely Discharged Directly Home After Total Joint Arthroplasty. The Journal of Bone and Joint Surgery, 100(2), pp.99-106.
Stolee, P., Lim, S., Wilson, L. and Glenny, C. (2011). Inpatient versus home-based rehabilitation for older adults with musculoskeletal disorders: a systematic review. Clinical Rehabilitation, 26(5), pp.387-402.
Nancy E. Mayo, Stroke Rehabilitation at Home: Lessons Learned and Ways Forward Originally published May 2016 https://doi.org/10.1161/STROKEAHA.116.011309 Stroke. 2016;47:1685–1691
Parkinson rehabilitation is strongly based on motor exercises that improve balance and mobility of patients if performed with biofeedback and technology
read more